2017 NBA ALL-STAR MVP ANTHONY DAVIS
Just look at this man. There was never any doubt who was taking MVP honors home.
BY CLAY SKIPPER, PHOTOGRAPHS BY ALEX RESIDE (GQ, 2/20/2017)
This was always Anthony Davis's NBA All-Star Weekend. As the only New Orleans Pelican to be selected (his fourth appearance in five seasons), he was the host city's lone representative and unofficial master of ceremonies for these forty-eight hours of basketball. He made it official by racking up an All-Star record 52 points, adding 10 rebounds, leading the West to an easy 192-182 victory, and securing his first-ever All-Star MVP.
Draping his 6'10", ain't-nothing-on-this-rack-going-to-fit-me frame in a custom ALBA suit he'd never worn before, The Brow offered a free lesson in making a suiting statement without having to shout. Instead of being in-your-face, the outfit's flash emanates from the nuances in its finish: the sheen of the silver; the clean contrast of a black tie against a crisp white shirt; the patterned pocket square...Full Article
Another Season. Another Blessing. Proud to partner with designer Robert Mata @robertmatadesigns creating custom suits that keep Dwayne Johnson at the top of his game. Be sure to watch #BALLERS Sundays on HBO.
FOOTBALL MEETS FASHION AT ALBA
Super Style Week (Jan 30th - Feb 4th)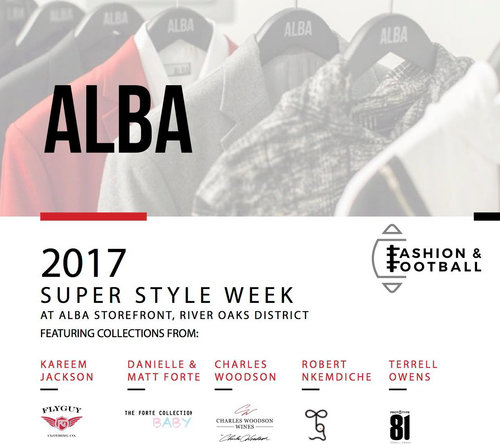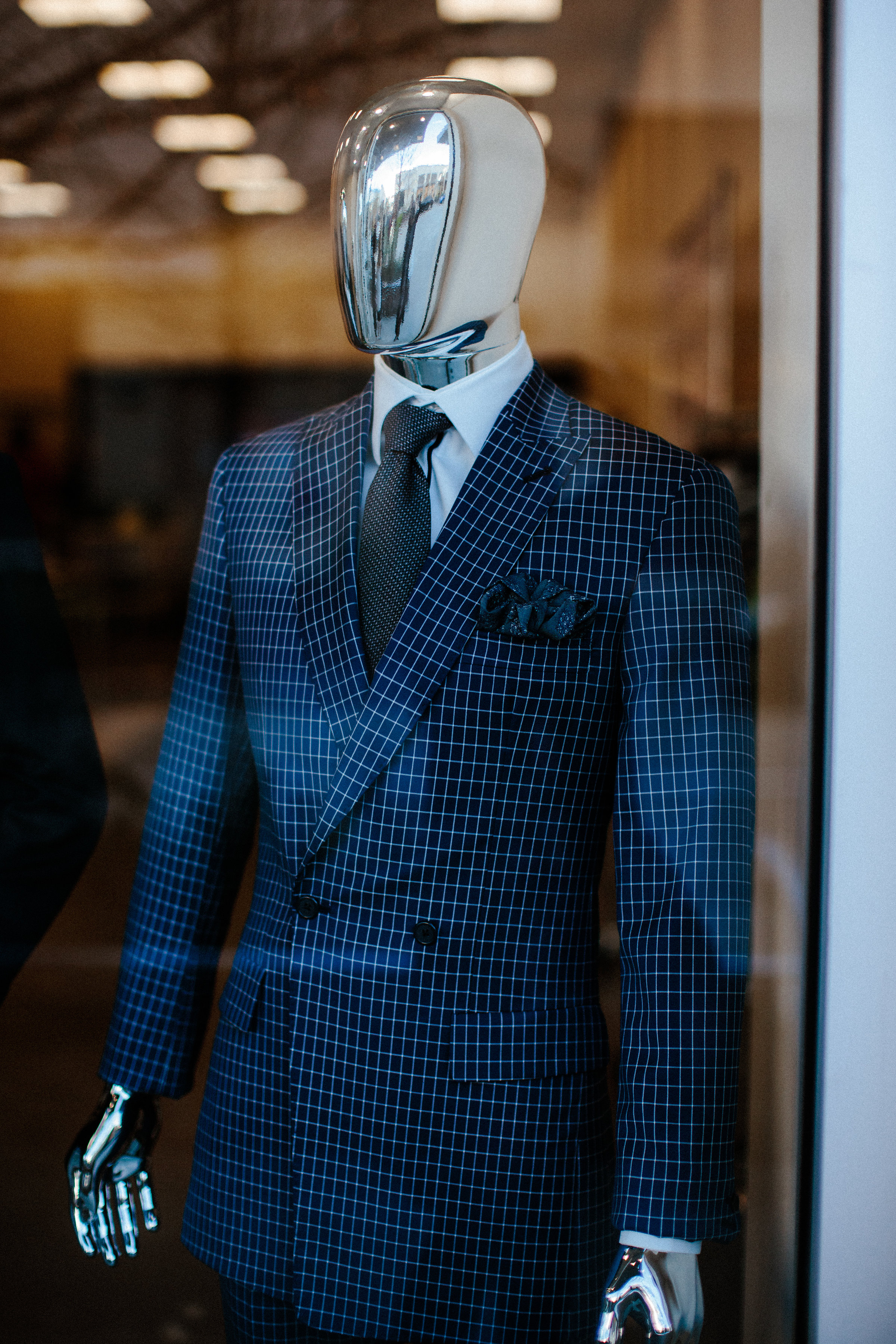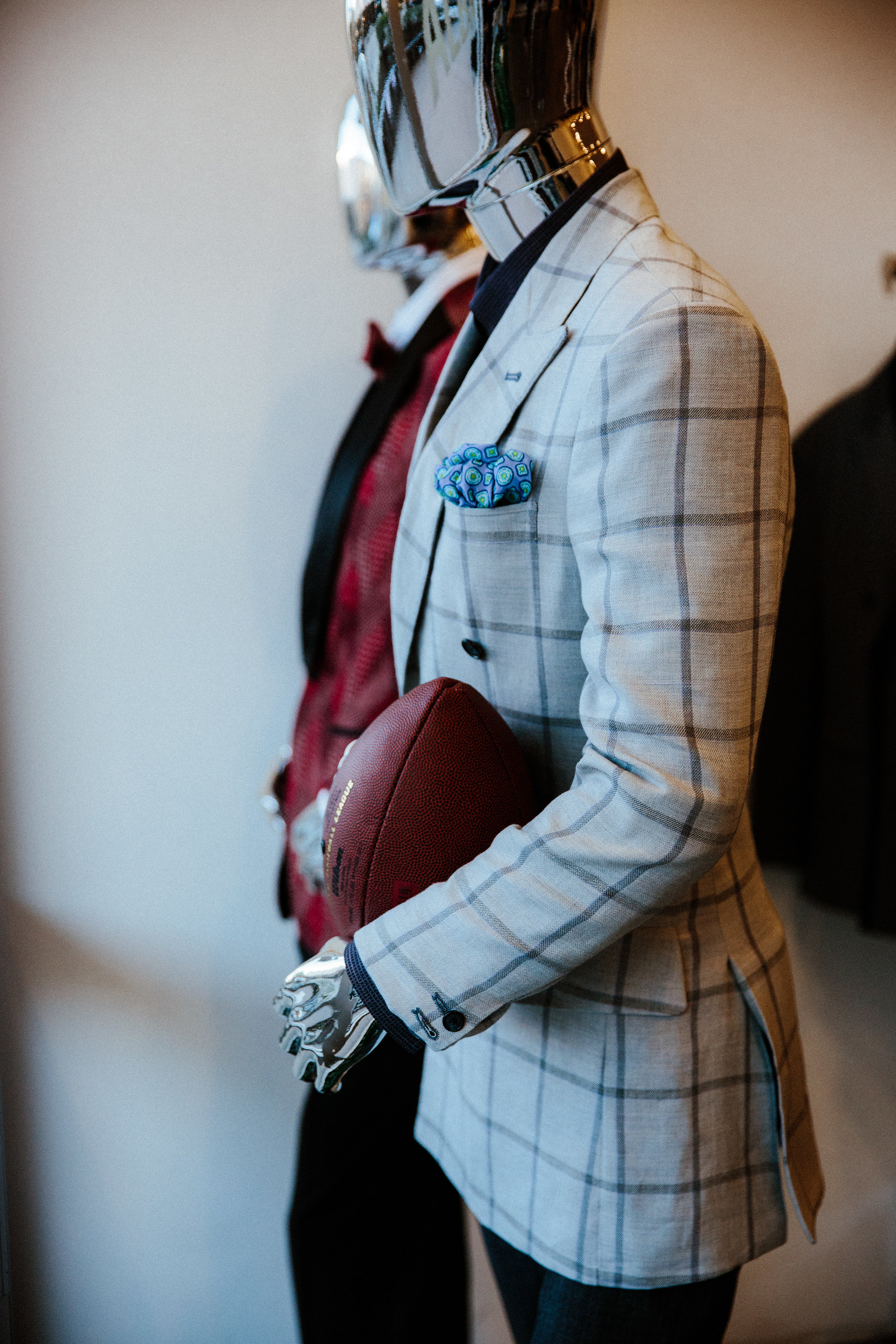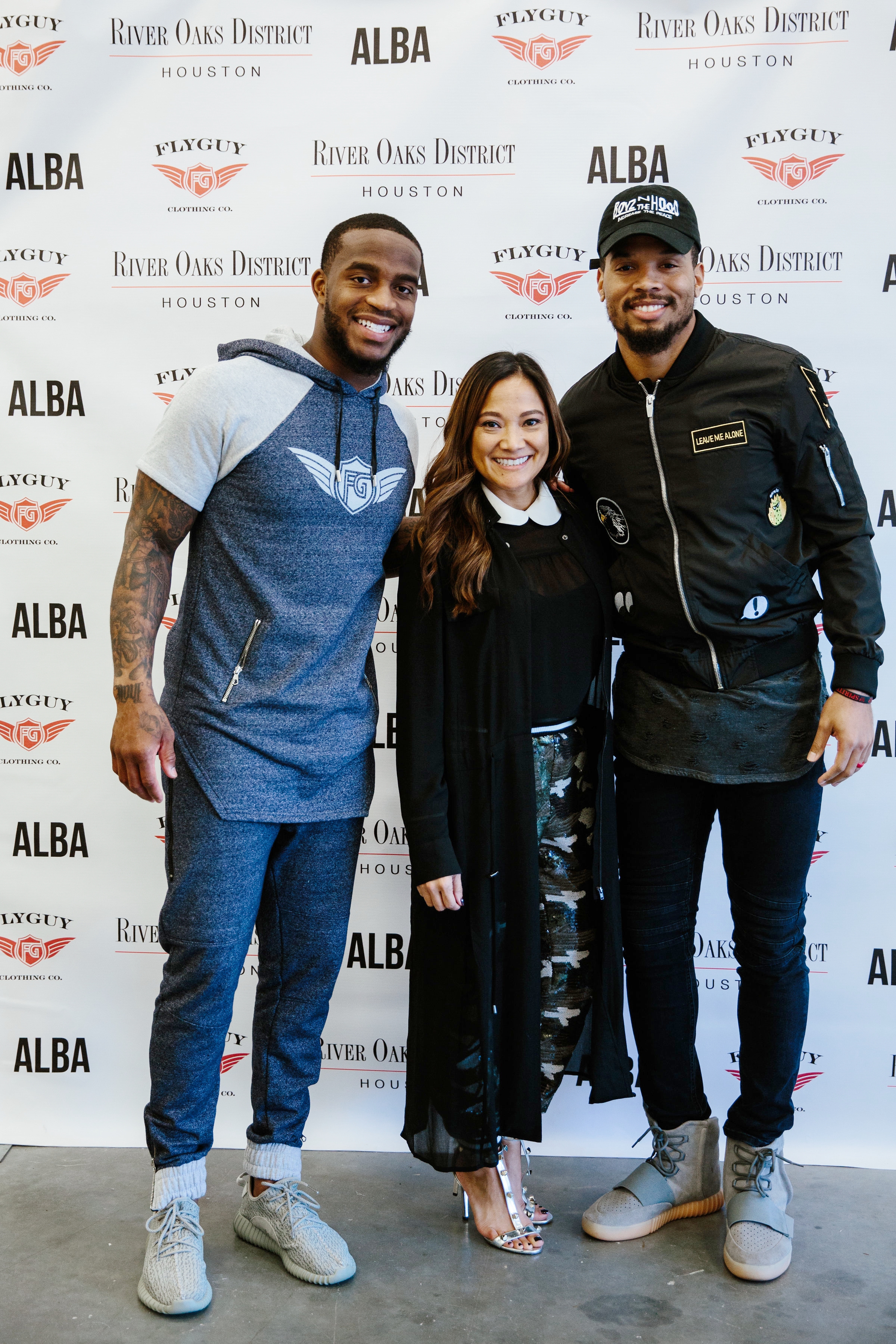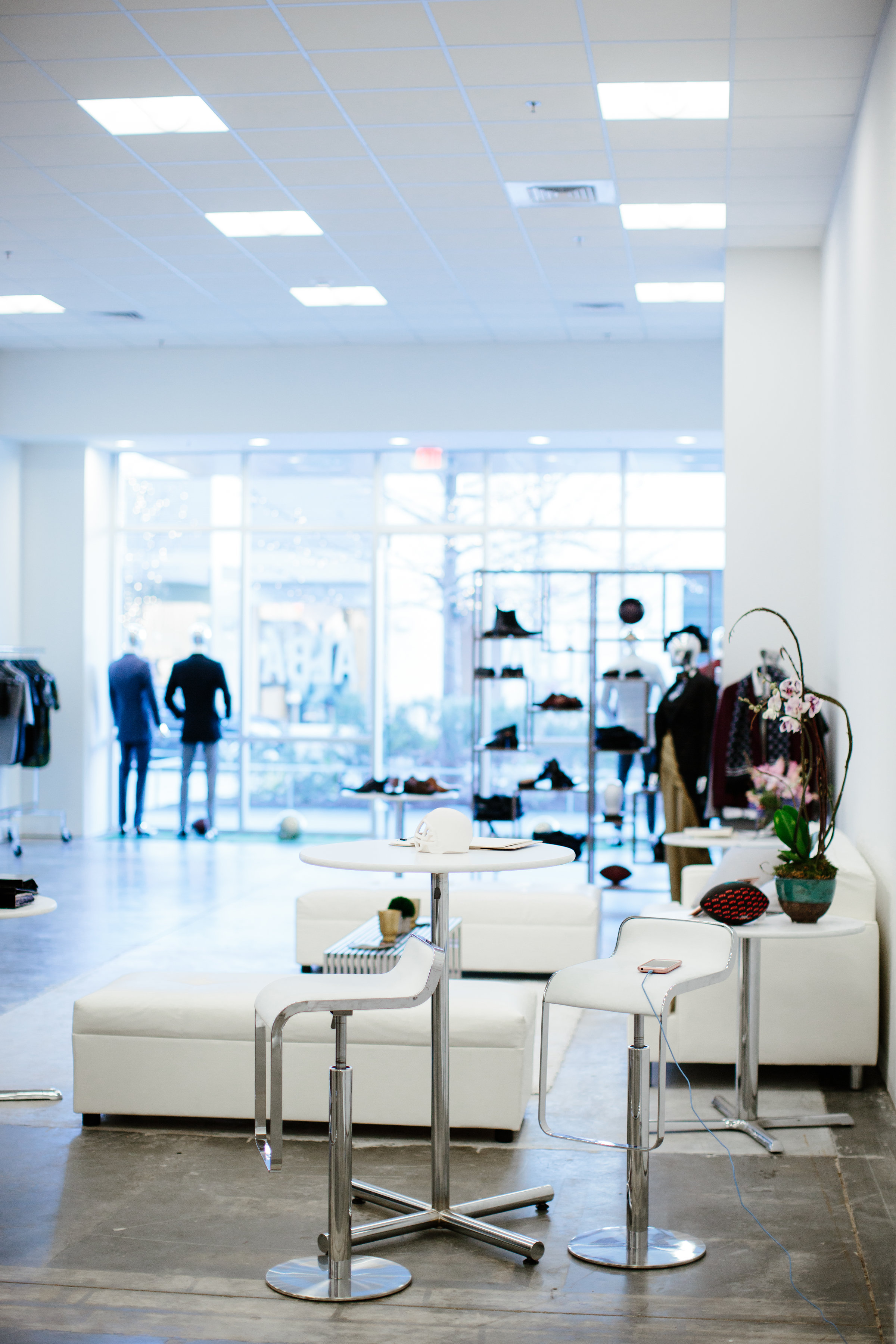 This River Oaks District Pop-Up Shop Is Where the NFL Guys Are (Houstoniamag.com, 1/30/2017)
YOU KNOW HOW SO MANY NBA AND NFL PLAYERS have stepped up their game-day style in the past few years? Part of the credit has to go to Jhoanna Alba. The Phillippines-born designer and tailor has been making bespoke fashion-forward suits, shoes and other outfit options for elite professionals, many of them athletes—hey, it's not like most of them can shop off the rack, right?
Now ALBA is part of a flurry of pop-up shops and parties making River Oaks District one of the best places to rub elbows with the pros during Super Week. Her one-week-only pop-up shop is occupying a space between Dolce & Gabbana and Tom Ford, where she'll be styling and suiting up her clients all week long. Full Article
2016 ESPY Awards Congratulations to Stephen Curry who took home the evening's first award in the Record-Breaking Performance category. Curry broke his own record for most 3-pointers made in the 2015-2016 season with 402.
MORE AWARD WINNING LOOKS
NBA ALL STAR WEEKEND 2016